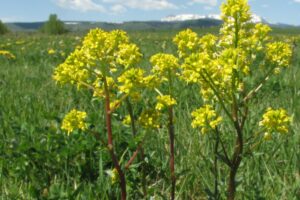 Legislative and Policy Action
CWMA is championing the industry by ensuring that rules and regulations at the state level help and not hurt your ability to perform your job. CWMA is part of coalitions that advocate for the industry by reviewing proposed legislation, taking positions and developing grassroots action.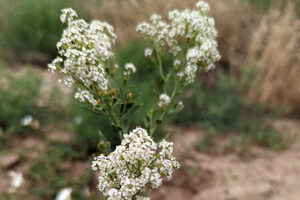 Noxious Weeds
Noxious weeds are plants that are not native to our area. Most have come from Europe or Asia either accidentally or as ornamentals that have escaped. These plants have an advantage because the insects, diseases, and animals that normally controls them are not found here. Because these plants have developed specialized mechanisms to survive, they spread at an alarming rate.
Board of Directors Nominations Now Open!
The Colorado Weed Management Association is looking for active members to run for the Board of Directors. If you or someone you know is interested in getting involved, nomination applications are due in October. Learn more.
Register today for our FREE live webinar featuring Terri Hogan, NPS Invasive Plant Program Manager. Register today.
Register today for our live webinar featuring CDA's Neal Kittelson. Earn 2 Laws and Regs CEC's from your home or work computer. Register today.
A brand new program for you and your employees! We have two courses for technicians – one for unlicensed unexperienced technicians, covering 9 hours of required training, and the other for unlicensed experienced technicians, covering 4 hours of required training. Both are online and on-demand, giving you easy access to the training you need.
Learn more.
Register today for the 2022 CWMA Winter Training on December 7-8. Early bird pricing ends November 2nd. Members can apply for a Professional Development Grant to cover the cost of registration. Learn more.