CWMA Awards
Each year we honor some of our most amazing members and partners. We welcome your nominations for the following awards. The winners are announced at the Winter Training.
-New Comer Award
-Lifetime Service Award
-Partnership Award
-Weed Manager of the Year

Submit your nomination using the button below or download the nomination form here and email to info@cwma.org.
Nominations for the CWMA 2023 Awards are due by November 10, 2023.
This Year's Award Winners 
Newcomer Award
Nice Race, Pike National Forest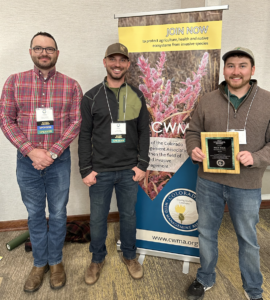 Special Recognition Award
Patty York, Colorado Department of Agriculture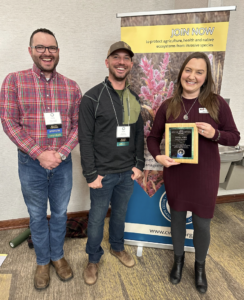 Weed Manager of the Year
Bonnie Loving Daly, Montezuma County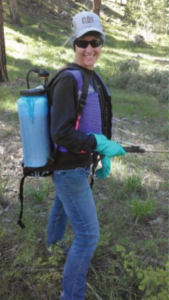 Partnership Award
Northern Colorado Big Game Critical Winter Range Restoration Team