Noxious Weed Awareness Campaign – Blurbs
Noxious weeds are non-native, invasive plants that displace desirable or native species. Colorado's residents are affected by the impacts these aggressive plants have on our landscapes and our agricultural, natural, and recreational lands. Understanding these impacts, and committing to managing them, will protect our resources for the future.
All Coloradoans feel the impact of noxious weeds. Together we can make a difference in the protection of Colorado's resources through educating ourselves on the impacts of noxious weeds and committing to their management. Stewardship begins in our own backyards.
The Colorado Noxious Weed Awareness Campaign is a collaborative effort between Colorado Dept. of Agriculture, Archuleta County, Jefferson County, and the Colorado Weed Management Association.
Today's Feature: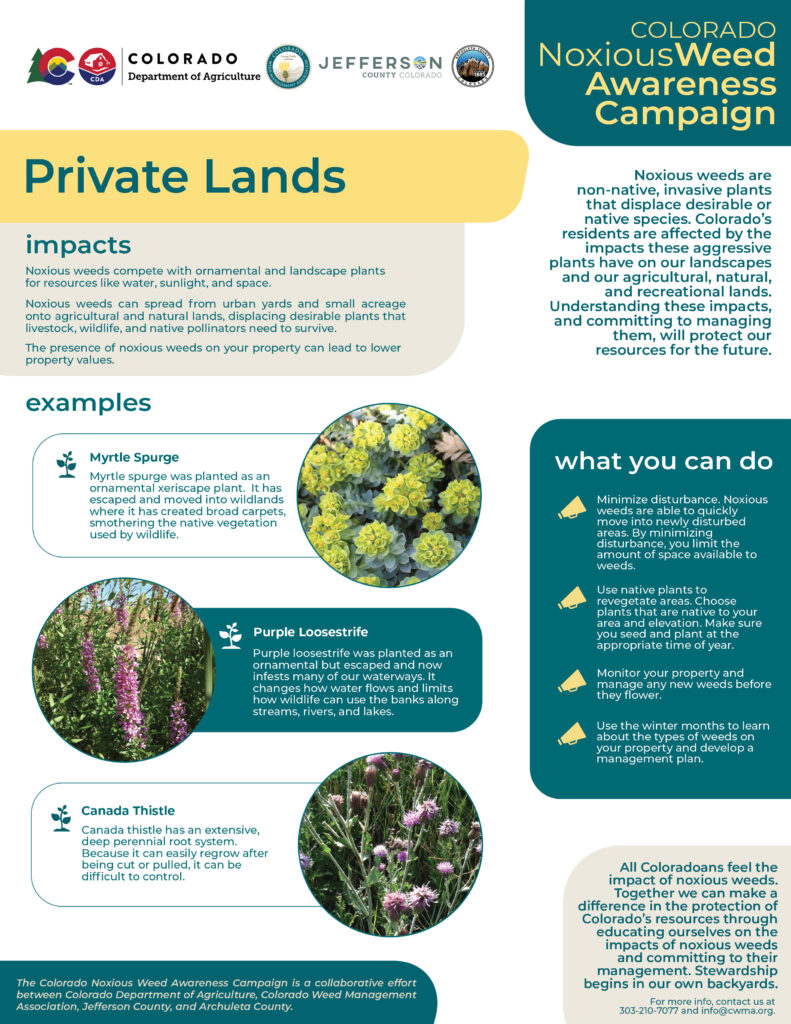 Featured Blurbs