CWMA Call for Board and Committee Volunteers – Become a Volunteer Today!
The Colorado Weed Management Association (CWMA) is currently seeking volunteers for various board and committee positions. If you have a passion for environmental conservation, sustainable land management, and combating invasive weed species, this could be a great opportunity for you to get involved and make a positive impact on Colorado's ecosystems.
Board Members:

As a board member, you will help shape the direction and strategies of the CWMA. Your input and expertise will contribute to decision-making processes and the overall success of the organization.

Committee Members: There are several committees within the CWMA that focus on specific aspects of weed management, such as education and outreach, research, policy advocacy, and more. Joining a committee allows you to focus on a particular area of interest. Here are the five committees of CWMA:
1. Legislative Committee
2. Membership Committee, Nominations and Scholarship Committee
3. Training and Education Committee
4. Marketing and Communications Committee
5. Publication Committee
See the CWMA Committees page HERE.
Participation: Attend regular meetings (virtual or in-person) and actively engage in discussions, brainstorming sessions, and planning efforts.
Collaboration: Work collaboratively with other volunteers, sharing ideas and contributing your skills and experience to achieve the goals of the CWMA.
Initiative: Take initiative in proposing and implementing projects, events, or strategies that align with the CWMA's mission.
Outreach: Help spread awareness about the importance of weed management and the CWMA's efforts through various channels, such as social media, workshops, presentations, and community events.
Qualifications
Passion:

A strong interest in environmental conservation, invasive species management, and sustainable land use practices.

Expertise: Depending on the position, relevant experience or knowledge in areas like biology, ecology, agriculture, policy advocacy, or education could be valuable.
Communication Skills: Effective communication and interpersonal skills for collaborating with other volunteers and interacting with the community.
Commitment: Willingness to dedicate time and effort to fulfilling the responsibilities of your chosen role.
Benefits of Volunteering
Volunteering for the Colorado Weed Management Association (CWMA) as a board member or committee volunteer can offer a range of benefits, both personally and professionally. Here are some of the advantages you might experience:
Contribute to Environmental Conservation: By volunteering with CWMA, you'll have the opportunity to actively contribute to the preservation and restoration of Colorado's ecosystems. Your efforts will help combat invasive weed species that can harm native plants, wildlife habitats, and overall ecosystem health.
Skill Development: Volunteering can provide you with opportunities to develop and enhance a variety of skills. These might include project management, teamwork, communication, leadership, event planning, and advocacy skills.
Networking: Joining CWMA as a volunteer allows you to connect with like-minded individuals who share your passion for environmental conservation. You'll have the chance to network with professionals, experts, and fellow volunteers in the field.
Professional Growth: If you're interested in pursuing a career in environmental management, conservation, or related fields, volunteering with CWMA can provide valuable experience and connections to help you advance professionally.
Learning Opportunities: Working with experienced professionals and other volunteers will expose you to new ideas, techniques, and knowledge about invasive species management, sustainable land use practice.

Hear the testimonials from our Board and Committee Volunteers…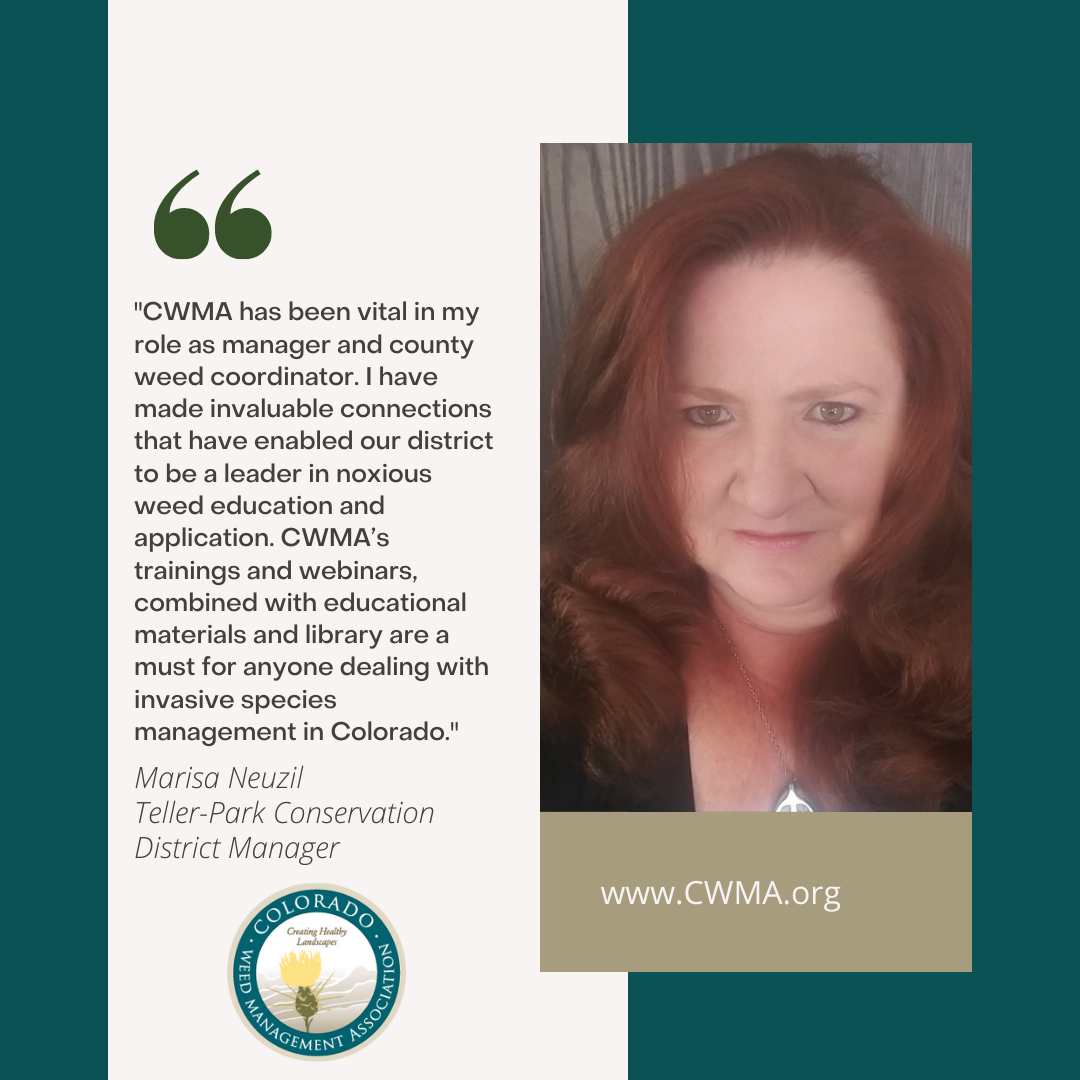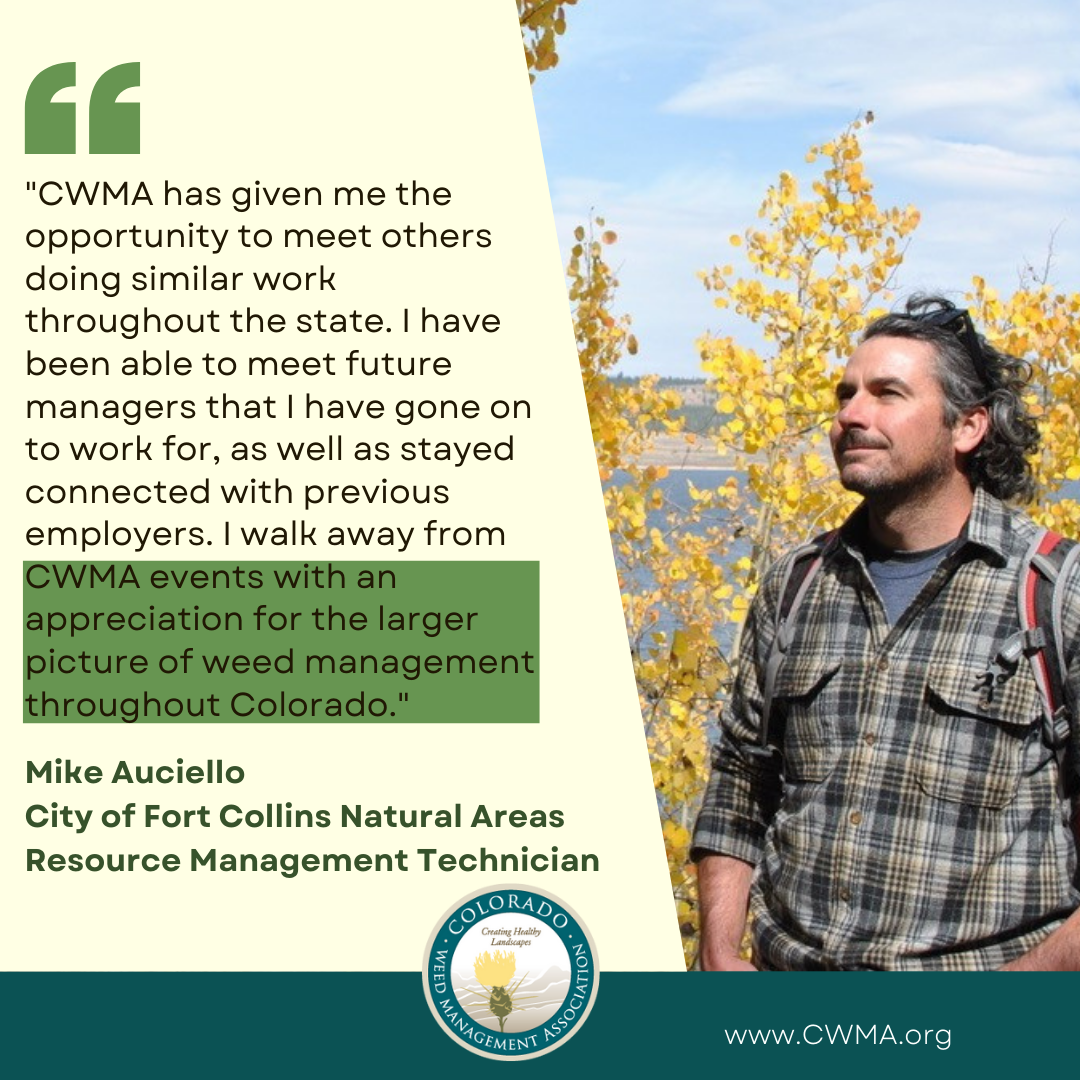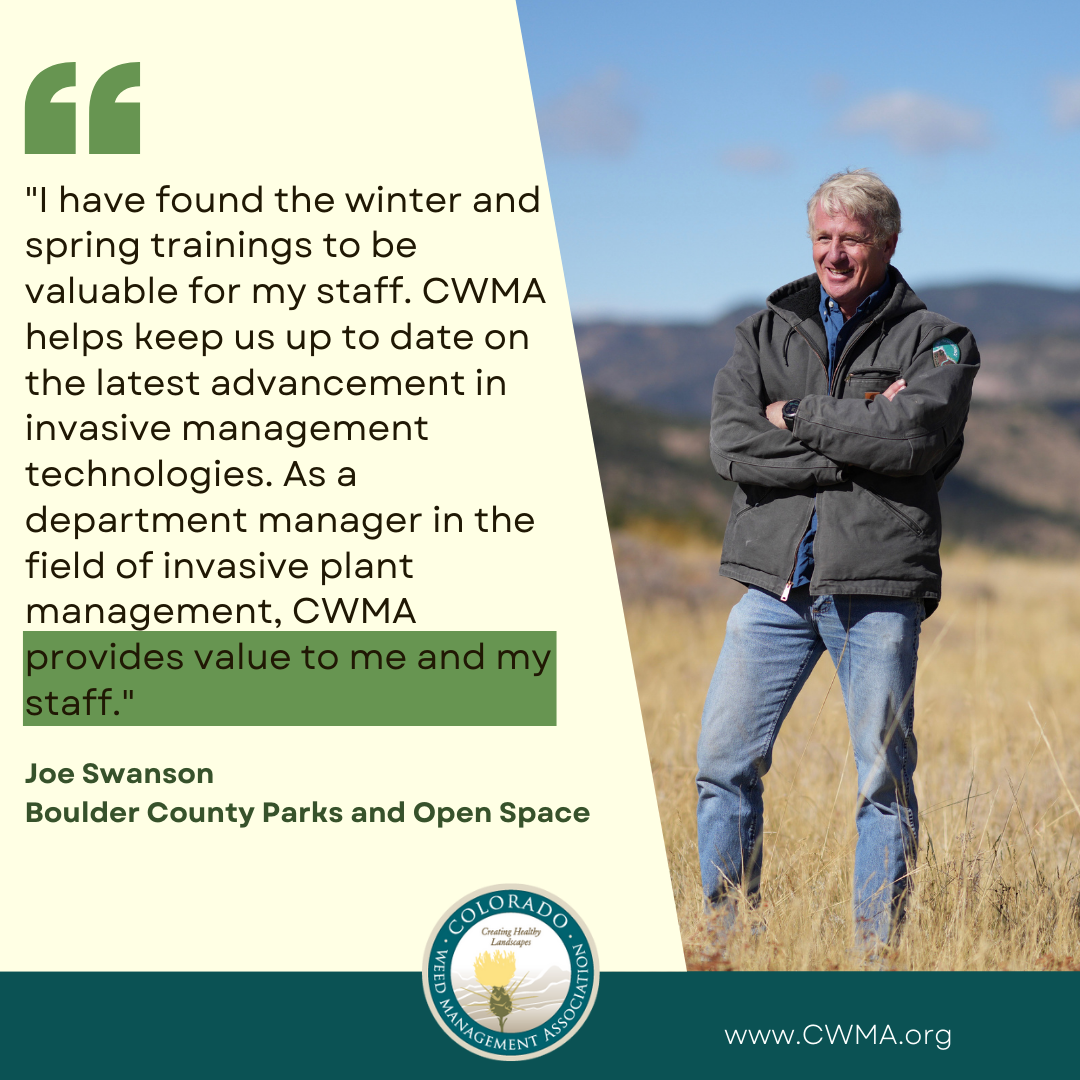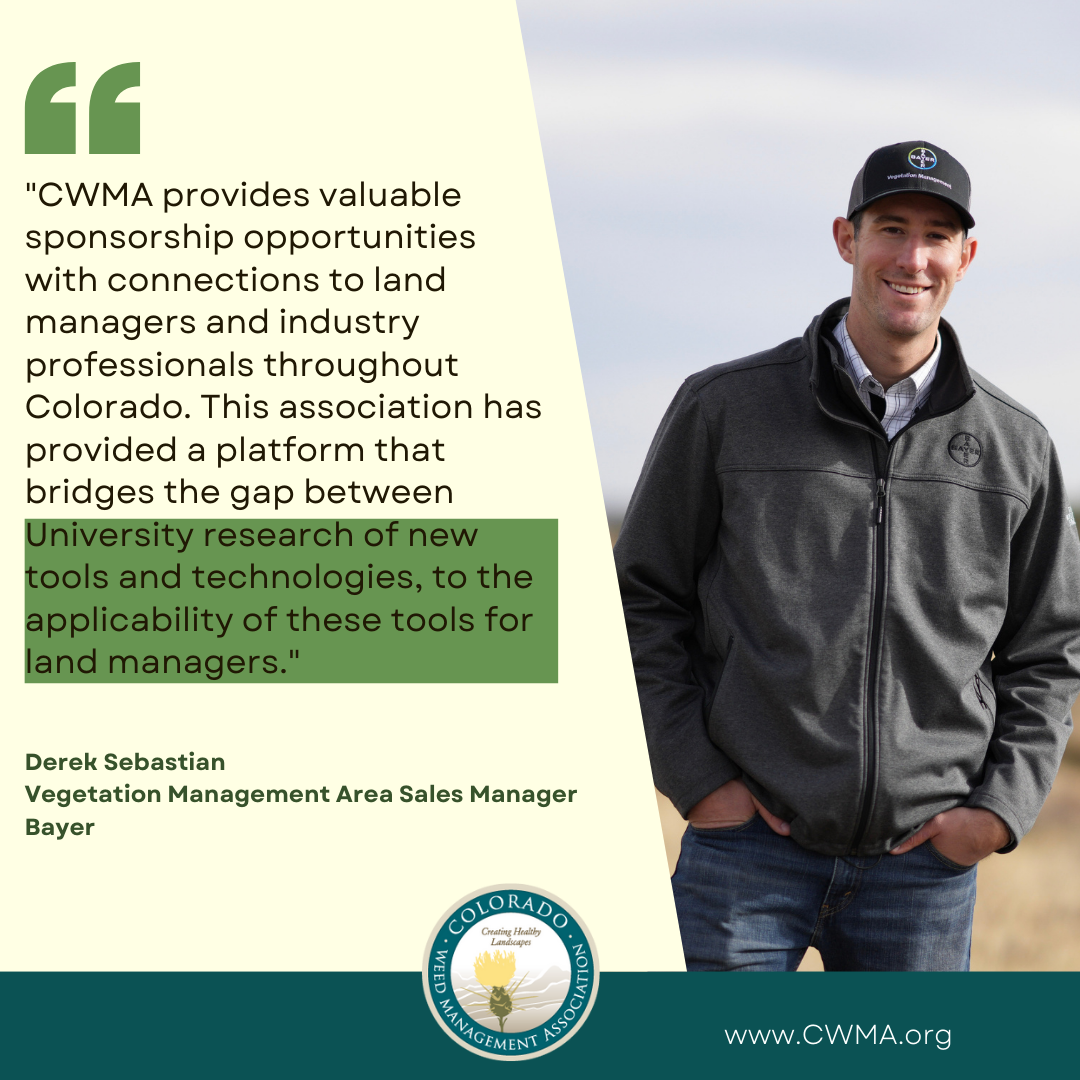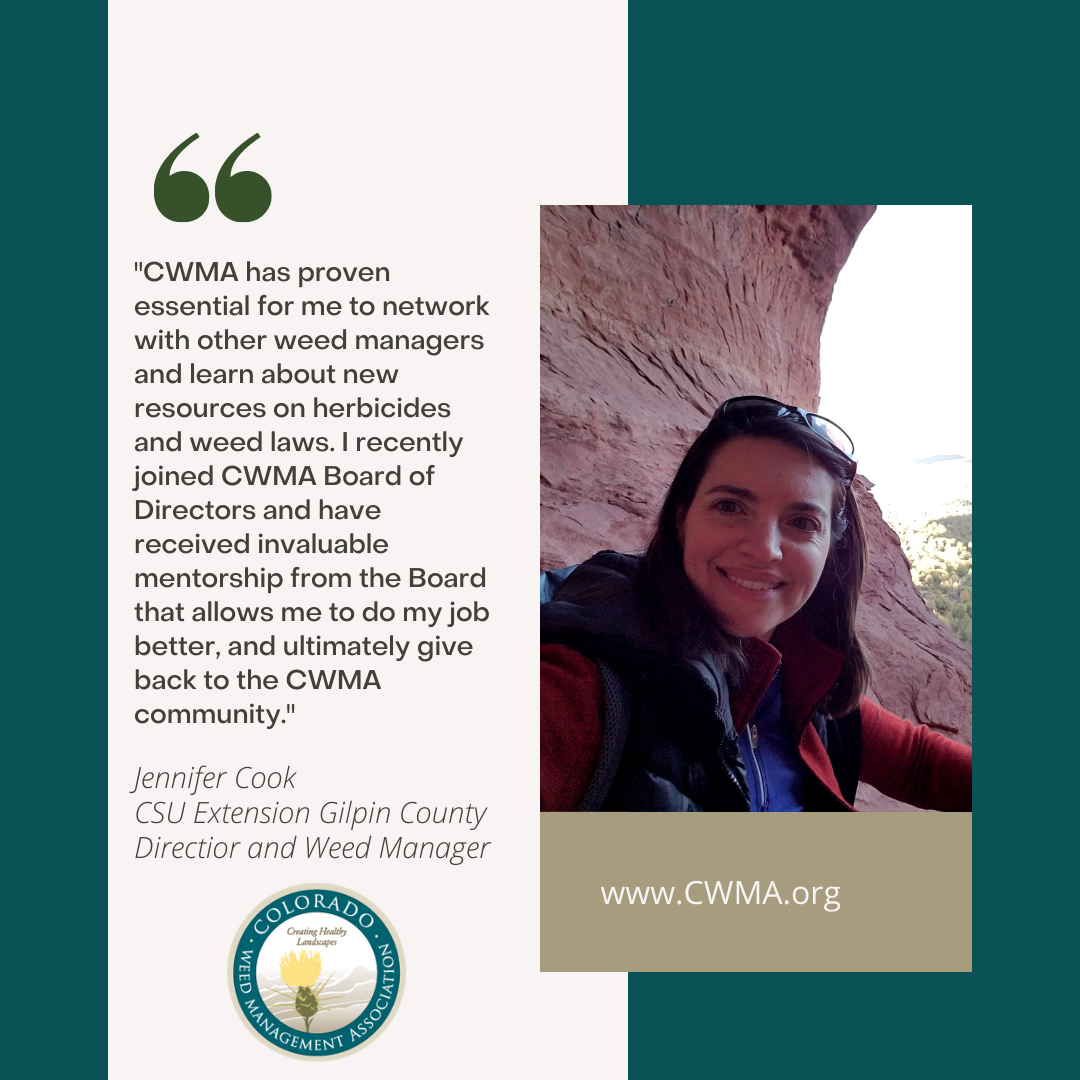 Click the button below to apply!