Noxious Weed Awareness Campaign  Highlights
Archuleta County Bio-control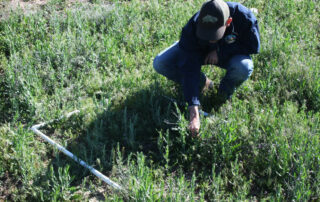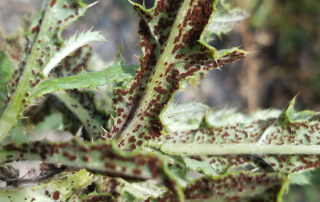 Archuleta County's Weed and Pest department is working with private landowners to provide bio-controls collected locally.  One benefit has been to increase their integrated pest control options and reduce the weed control program's need to use herbicide.
In 2019, Archuleta County distributed Field Bindweed Gall Mites and Canada Thistle Rust Fungus to landowners.  Their program also includes Russian Knapweed Gall Wasps, and Musk Thistle Crown Weevils.
Archuleta County Weed and Pest  
Jefferson County Open Space Myrtle Spurge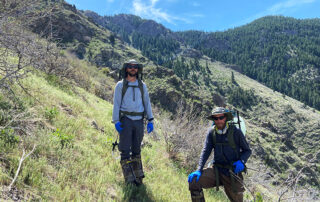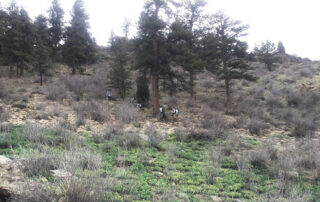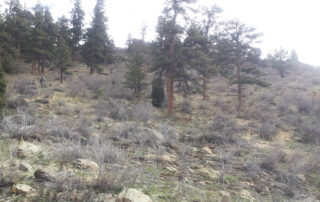 Jefferson County Open Space's Natural Resources team has been working on Myrtle spurge in the foothills west of Golden for over 20 years.  Myrtle spurge is common along the Front Range and has moved into very remote areas.
For the last couple years, JCOS-NR has been able to revisit sites again in the fall and are seeing great results.
Jefferson County Open Space Natural Resources 
Denver Botanical Gardens EcoQuest
Find Garlic Mustard – June's DBG's EcoQuest
The Denver Botanic Gardens' EcoFlora Project sponsors a monthly EcoQuest which uses citizen scientists to document the occurrences of specific plants.  The species for June is Garlic mustard, a Watch List noxious weed.
Garlic mustard (Allaria petiolata) is an invasive plant from Europe and Asia that is spreading rapidly throughout the west, including here in Colorado. It is easily recognized by its white, cross-shaped flowers and leaves that when crushed, smell like garlic. Garlic mustard is one of few herbs that can dominate forest understories, outcompeting other plants and thus reducing overall biodiversity.
Help Denver Botanic Gardens document the abundance and distribution of garlic mustard by photographing as many plants as possible in the month of June. For large populations, photograph plants every few feet to show the extent of coverage. Post your findings to iNaturalist so they will be automatically added to the Denver EcoFlora Project.  Anyone can participate in the Denver EcoFlora Project – all you need is access to a smartphone and a few minutes to spend learning the citizen science application iNaturalist.
Learn more about EcoQuests and browse all current project observations by visiting the Denver EcoFlora Project on iNaturalist.
You can also sign up to receive monthly Denver EcoFlora EcoQuest e-news
The Denver EcoFlora Project is a collaboration between Denver Botanic Gardens, New York Botanical Garden, and the Institute of Museum and Library Services to engage citizen scientists with biodiversity in the Denver – Boulder metro area.
Launched in 2020, the Denver EcoFlora Project has two main goals. First, to meaningfully engage citizens in observing, protecting and preserving the metro area's native plant species and second, to assemble novel observations and data on the metro area's flora to better inform policy decisions concerning land management and conservation strategies.
Larimer County Absinth Wormwood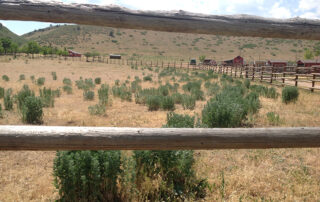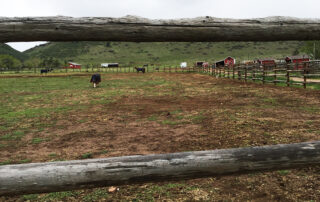 Absinth wormwood, a List B EDRR species in Larimer County, has been found on 26 parcels in 8 areas of the county.  The infestation covers 279 gross acres predominantly on grazed areas.
Larimer County's goal is to eradicate at least 5 of the 8 spots within 5 years.  They are seeing good results with just one treatment using Milestone.  The pictures above show the before and after results.
Larimer County Land Stewardship Program
Items of Interest
Weed of the Month