CWMA 2023 Winter Training Speakers Lineup
Dr. Jennifer Ackerfield
Denver Botanic Gardens
Jennifer Ackerfield is the Head Curator of Natural History Collections and Associate Director of Biodiversity Research at Denver Botanic Gardens where she coordinates the growth and improvement of the natural history collections and supports biodiversity research efforts. Jennifer has been studying the flora of Colorado for nearly 30 years. During this time, she has traveled extensively across Colorado documenting its rich floristic diversity. Prior to her current role, she was the Assistant Curator of the Charles Maurer Herbarium at Colorado State University. At Colorado State, Jennifer also taught Plant Identification for nearly 20 years. She is passionate about educating students and the public on the wonderful world of botany. Jennifer also is an expert on native thistles (Cirsium), and has even named three new species of thistles. Jennifer has worked with several organizations and agencies across the state, and regularly participates in bioblitzes, leads field trips and workshops, and initiates community participatory science campaigns.
Dr. Dan Tekiela
U.S. Department of Agriculture Forest Service
Dan Tekiela has worked in the private and public sector to better protect natural landscapes from plant invasion through diverse management approaches including the application of pesticides. He began his career in the world of 'weeds' as an invasive plant management technician across the Eastern United States restoring invaded forest systems. He then pursued and was awarded a PhD in invasive plant ecology at Virginia Tech. As faculty and the invasive plant extension specialist at the University of Wyoming, he helped many land managers develop best management practices for invasive plant management projects. His work focused on developing tools to assist in invasive plant management, identifying ways to foster healthy plant communities that are resistant and resilient to invasion, and creating management and prioritization tools to reduce the negative impacts imposed by invasions. As an environmental consultant, he worked on multiple projects focused on the NEPA process and ecological and human health risk assessment associated with landscape management. Currently in his role as FS R2 invasive plant program manager and pesticide coordinator, his program focuses on breaking down jurisdictional boundaries to proper invasive plant management and helping in the education and implementation of large-scale invasive plant treatments.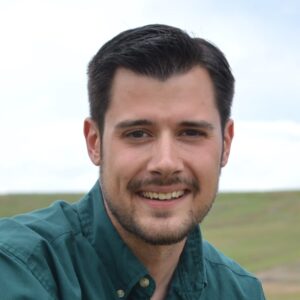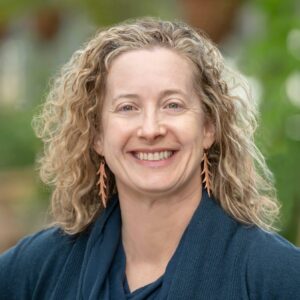 Dr. Rebecca Hufft
Denver Botanic Gardens
Dr. Hufft is the Associate Director of Applied Conservation at Denver Botanic Gardens, where she has overseen plant conservation projects since 2011. Prior to coming to the Gardens, she received her doctorate in Ecology and Evolutionary Biology from the University of California Santa Cruz, conducted a postdoctoral fellowship in the Bioagricultural Sciences and Pest Management Department at Colorado State University, and served as a Senior Supervising Scientist at the National Ecological Observatory Network. She is a broadly trained conservation biologist whose research interests include restoration, ex situ conservation, long-term monitoring, and phenology. She is also the President for the Society for Conservation Biology North America.
Ed Schmal
Colorado Parks and Wildlife
Ed Schmal has been a Terrestrial Biologist for Colorado Parks and Wildlife in Pueblo for 18 years. His work focuses on Threatened Endangered, declining and at-risk species in Southeastern Colorado. In addition to species conservation, he also works to improve habitat, encourage wise land use, and teach younger generations about the importance of all wildlife and ecosystem health.  Ed lives in Pueblo and spends most of his free time with his daughters playing, swimming, camping and laughing. The few hours he has left are spent with his dog, in the garden, and caring for his way too many cactus.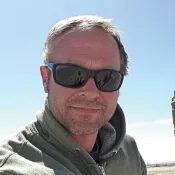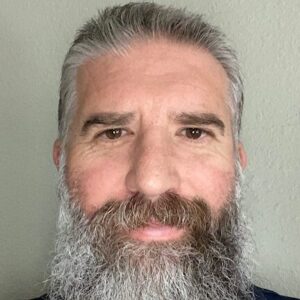 Kenneth Howlett
Colorado Department of Transportation
Before CDOT I had been a United States Navy Corpsman and specialized as a Dermatology Technician. When I left the Navy, I had a career change from the medical field to more of an outside technician career where I worked for the Cherry Creek Schools as a ground's maintenance technician (Specifically a Heavy Equipment Operator), with most of my work consisting of mowing operations, and vegetation management in general. Some of this work included noxious and invasive vegetation management. At this time, I was not a professional, I was a skilled technician, however, this is where the seed was planted that I would like to work with vegetation management in some way or form, I enjoyed this work – outside, fresh air, etc.,
From the school District I moved to CDOT and have been employed by CDOT for 18+ years; 13 of those years was performing general maintenance in the Metro Denver Area. General Maintenance included road & bridge maintenance, snow removal, as well as general vegetation management, including noxious and invasive vegetation management with the help of our professional licensed Right of Way applicators. During those 13 years I was also working concurrently on getting my B.S. in Environmental Sciences, with a large push to have my education completed and degree in hand by 2017. My focus in Environmental Science was Land Use/Stewardship/Conservation and Sustainable Transportation, which has led me down the road I am previously on.
In 2018 – I promoted to an Environmental Specialist for the Metro Denver – working mainly on Permanent Water Quality Maintenance including vegetation management within those specific areas.
In 2019 to current – I moved from the Metro Denver area to the CDOT Division of Maintenance Operations Statewide Position as the PWQ Maintenance Coordinator/Roadside Manager & CDOT Statewide Noxious Weed Coordinator. This current role manages CDOT's Roadside Management and Operations which includes all-things vegetation. During this time: I have updated CDOT's Integrated Roadside Vegetation Management Guide, Standardized and Intergovernmental Agreement (IGA) Template for Noxious Weed Management utilized between CDOT & Colorado Counties, wrote, and manage a contract for Post Construction Establishment Phase – which helps to close open CSP and 404 permits, etc., in a quicker manner – many of these contracts include noxious weed management in wetland areas and revegetation needs. Other parts of the job include writing, obtaining, and managing a noxious weed mapping contract & contractor, supporting the CDOT maintenance sections in all things roadside management which includes mowing operations and training, pesticide application – personnel licensing, public applicator licensing, continued training, and education, CDOT pesticide application specific training, updating program documents, policies, etc., associated with vegetation management and roadside appearances.
Patty York

Colorado Department of Agriculture
I started with the Noxious Weed Program at the Colorado Department of Agriculture in June of 2011 and was the EDRR Specialist for 11 years. I took over as Program Manager/State Weed Coordinator in April of 2022. In my new position, I am tasked with overseeing the Noxious Weed Fund competitive annual grant program, seeking out additional funding for weed management around the state, providing educational resources to land managers and the public, and acting as a resource for entities working to develop or strengthen their local program. I have a great team, and I thoroughly enjoy this job and working for this beautiful state!
I received my Master's of Science in Ecology at Colorado State University in 2010 under the direction of Dr. Thomas Stohlgren of the Natural Resource Ecology Lab. For my project, I investigated the potential habitat of the endangered southwestern willow flycatcher and the current invasion of the non-native invasive tamarisk shrub within my study area. I used maximum entropy modeling (Maxent) and ArcGIS Spatial Analyst tools to establish a "habitat overlap analysis" which can be used as a tool when determining management plans for any two species utilizing the same habitat.
I completed two teaching assistant positions while working on my Master's. I worked for Dr. Richard Knight within the field of Conservation Biology. I really enjoyed this experience and learned I have a passion for teaching.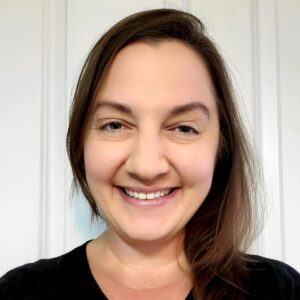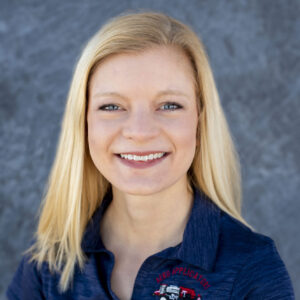 Rachel Seedorf
Aero Applicators, Inc.
Rachel is an agronomist for Aero Applicators, a family-owned aerial application and chemical retail business located in Sterling, CO. Before joining Aero Applicators in 2021, she received her M.S. in Weed Science at Colorado State University, focused on rangeland invasive plant management. She also holds a Bachelors in Soil and Crop Sciences from CSU. Rachel currently serves on the Colorado Certified Crop Advisor board and is a fellow of the Colorado Ag Leadership Program. Herbicides and invasive plants are her passion and enjoys to continuously learn more about new opportunities within the field of weed science.
Robin Young

CSU Extension & Archuleta County
Robin Young is the CSU Extension Director and Ag and Natural Resources agent in Archuleta County. She was the Custer County Noxious Weed Manager for 7 years and has been with CSU Extension for 13 years. She helps landowners become better stewards of their lands and improve the quality of land values. She likes long walks on the beach and hopes for world peace.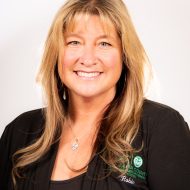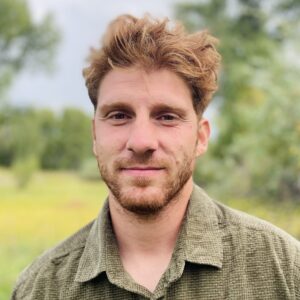 Petar Simic
Happy Habitats Gunnison
Petar Simic is the Habitat Restoration and Cheatgrass Coordinator for Gunnison County. His work entails the coordination of restoration projects within the sagebrush steppe of the Gunnison Basin among a diverse set of stakeholders including federal, state, local, and Tribal agencies. Collaboration and coordination are especially critical in the Gunnison Basin, which is home to the threatened Gunnison sage-grouse and supports a rich livestock and recreation industry. Petar has been working in Natural Resources for the last seven years and is passionate about the conservation of the sagebrush steppe and its obligate species.
Charles Bryant

Huerfano County
Charles Bryant has served as the Huerfano County Noxious Weed Manager since 2017 and has worked in the department since 2014. He is a Colorado native, born and raised in the San Luis Valley. He currently resides in Walsenburg with his wife and two children. He is a Qualified Supervisor (QS) and holds certificates in range, ag and industrialright-of-way. He is also a Colorado Certified Water Professional, holding Class C Water Treatment and Class S Wastewater Treatment licenses. These opposing professions have provided him with a unique perspective concerning the use and fate of herbicides in our environment. Being a lifelong sportsman, he also has a passion for conserving and restoring our exceptional wildlife habitats.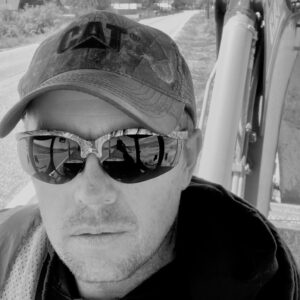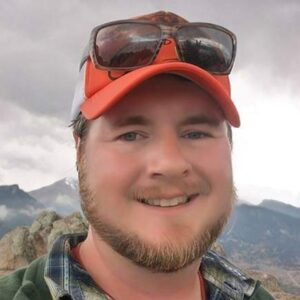 Alex Wendorf

Larimer County
Alex has been in the field of pesticide application since 2003. He's been a groundman for an ariel spray company, a research tech working on fungicide trials for the University of Minnesota, a natural resources tech with a Minnesota State Park and a National Wildlife Refuge working on restoration, revegetation, and noxious weed mgt., a vegetation mgt. team member for a private company contracted by BNSF Railroad, and has spent the last fifteen years working for Larimer County where he resides with his wife, their dog, and her cat.
Emily McGrath

CDA's Noxious Weed Program
Emily McGrath is the Early Detection & Rapid Response Specialist with the Colorado Department of Agriculture's Noxious Weed Program. She has nearly 10 years of experience running field crews and managing invasive species and is a licensed Q.S. in the state of Colorado in the following categories: Rangeland (108), Aquatic (108), Industrial & Right-of-Way (109), and Turf (206). She also is an ISA Certified Arborist and has B.S. and M.S. degrees in Natural Resources & Environmental Science from the University of Illinois Champaign-Urbana.